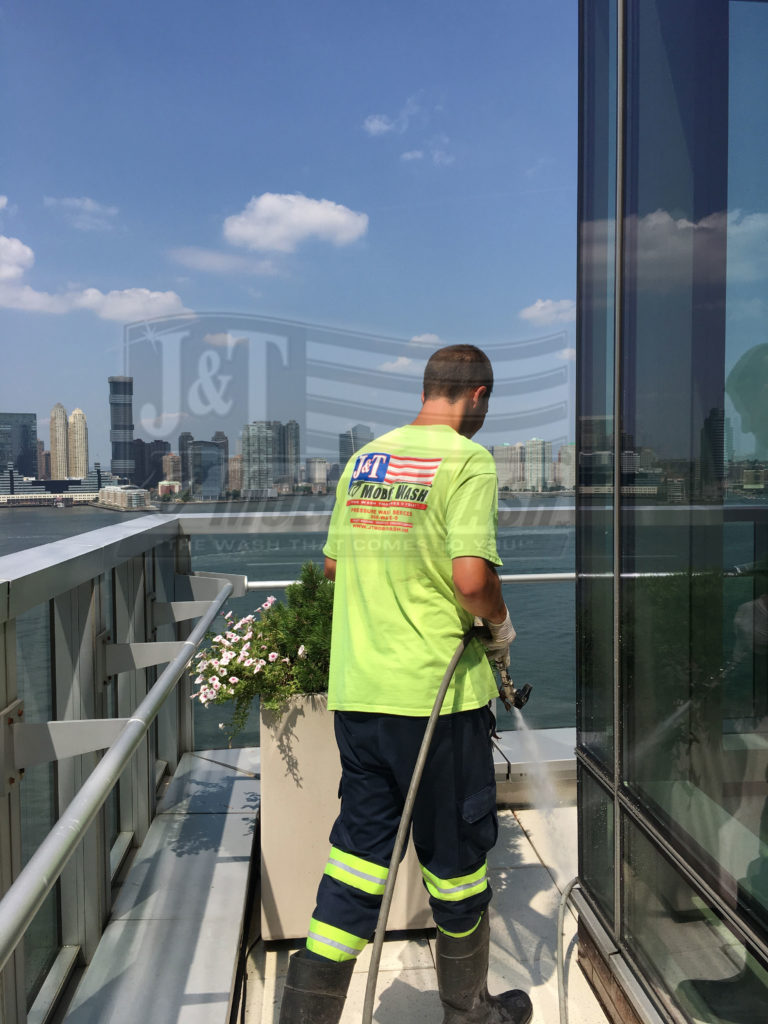 Living in a hi-rise building in a beautiful city such as New York with it's incredible 360 degree views off of your rooftop patio and/or terrace is an amazing luxury to have – so why not keep it fresh, clean and looking it's best.
J&T Mobile Wash has the ability to clean your rooftop patio and/or terrace area professionally! Our staff is highly trained and takes every precaution when bringing the equipment through your indoor living space. All floors are covered with clean fresh liquid barrier tarps while bringing the equipment through as well as our staff wearing disposable boot coverings.
With our state of the art equipment which includes a portable hot water pressure washer as well as a variety of surface cleaning machine sizes we can have your hi-rise outdoor area looking brand new and ready for the season. Take a look at Rooftop Patio & Terrace cleaning photos in our photo gallery!