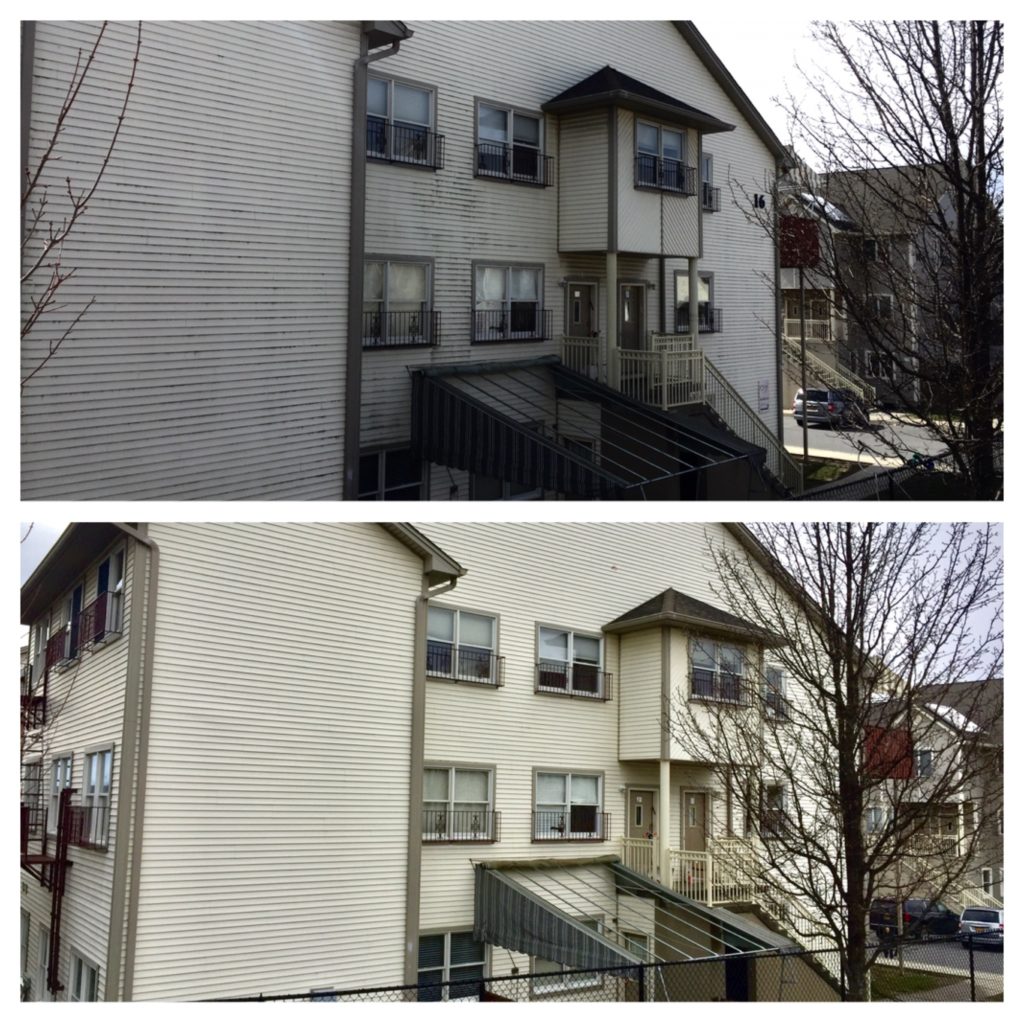 WE ONLY PROVIDE THIS SERVICE IN THE HUDSON VALLEY.
HOUSE WASHING – Believe it or not there is a science to cleaning the exterior of your home, regardless if it's brick, pre-cast, vinyl, aluminum, stucco, dryvit or eifis. The last thing you want is to blast the siding with 2000, 3000 or 4000 psi of water. This does not actually clean it – it only knocks the top layer of dirt, algae or mold off. It will also give a HIGH probability of just damaging the siding on the beautiful home you have probably worked so hard to get.
The proper technique to wash a home involves, SOFT WASHING by using warm water (in the cooler month's) while mixing the right detergents that will help emulsify dirt, carbon emissions, spider webs and insect stains as well as the algae and mold by killing the spores. The right detergents applied will do 99% of the work followed by a soft rinse with high volume (not high pressure) water. This however will not prevent it from ever happening again but it will keep it clean for a longer period of time.
Ever notice how your gutters may look? Black streaks, mold and maybe some debris stuck to them? Those stubborn black streaks you may notice a lot of times oxidizes onto the aluminum gutter, it comes from acid rain, roof shingles and air traffic. J&T Mobile Wash utilizes a commercial grade detergent specifically made for this issue. We apply it by brush and manually scrub the gutters so we can get back that new vibrant look. Call today and let us help you get the curb appeal your property deserves!