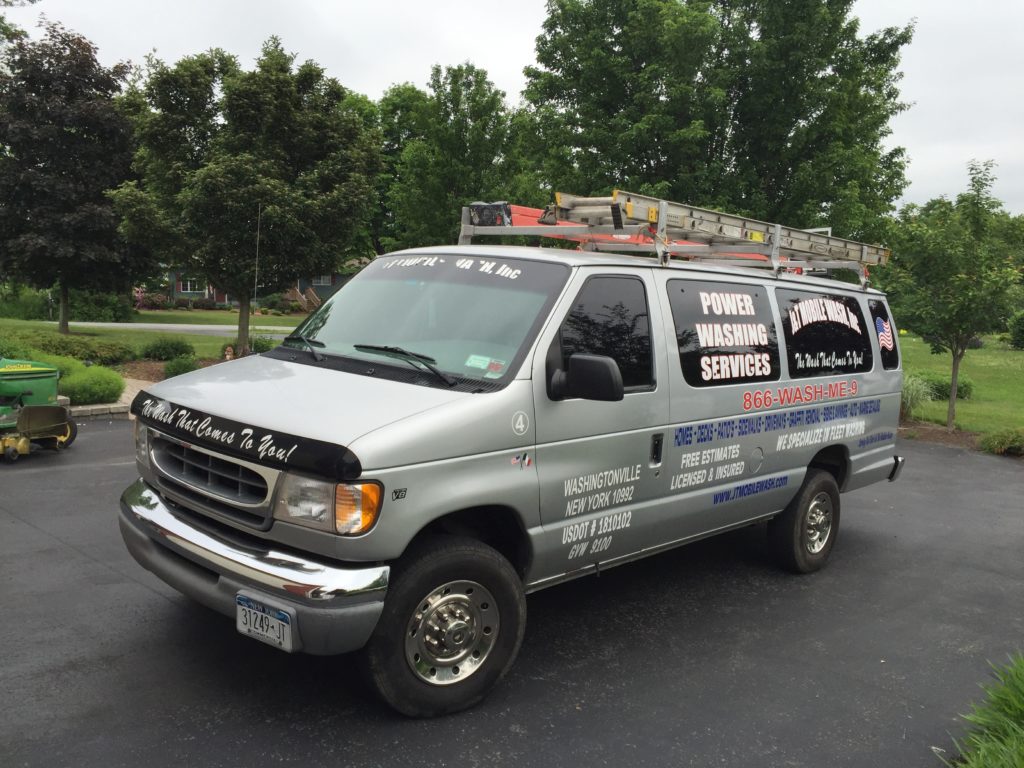 A Professional, Personable Team of Experts
J&T Mobile Wash is proud to be a family owned and operated business, and we're also proud to be perfectionists. Owners Jennifer and Tom DeFrancesco began their business with just one truck in March of 2005. It has since evolved into a fleet staffed by trained professionals that serves the Hudson Valley and all of NYC. J&T Mobile Wash carries general liability, workman's compensation and commercial auto insurance policies as well as a $5 million dollar umbrella insurance policy. We at J&T Mobile Wash is devoted to the cleanliness of your property.
Guaranteed Satisfaction
We don't just believe in an exceptional end-result, but instead strive to provide excellent customer service and professionalism throughout the entire process. When you choose J&T Mobile Wash, you aren't "just another customer" – we seek to always exceed your expectations. What's more, our team is proud to offer competitive prices and mobile services that make the process as affordable and convenient for you as possible.
Complete Solutions
We work on the principle that clients should have one resource they can trust for all of their property's needs. Building washing, graffiti removal and concrete cleaning are just a few of the services we provide. J&T Mobile Wash provides the peace of mind that all of your objectives will be met effectively, efficiently, and attentively. All of our technicians receive extensive training to provide the highest level of expertise possible.
Exceptional Results
In order to secure your satisfaction, J&T Mobile Wash relies on three components: extensive staff training, the proper equipment, and effective, environmentally friendly detergents. This, combined with our meticulous approach, ensures that your property will always look at its best.
Ready to put your property's curb appeal and longevity into the right hands? Schedule your appointment today.