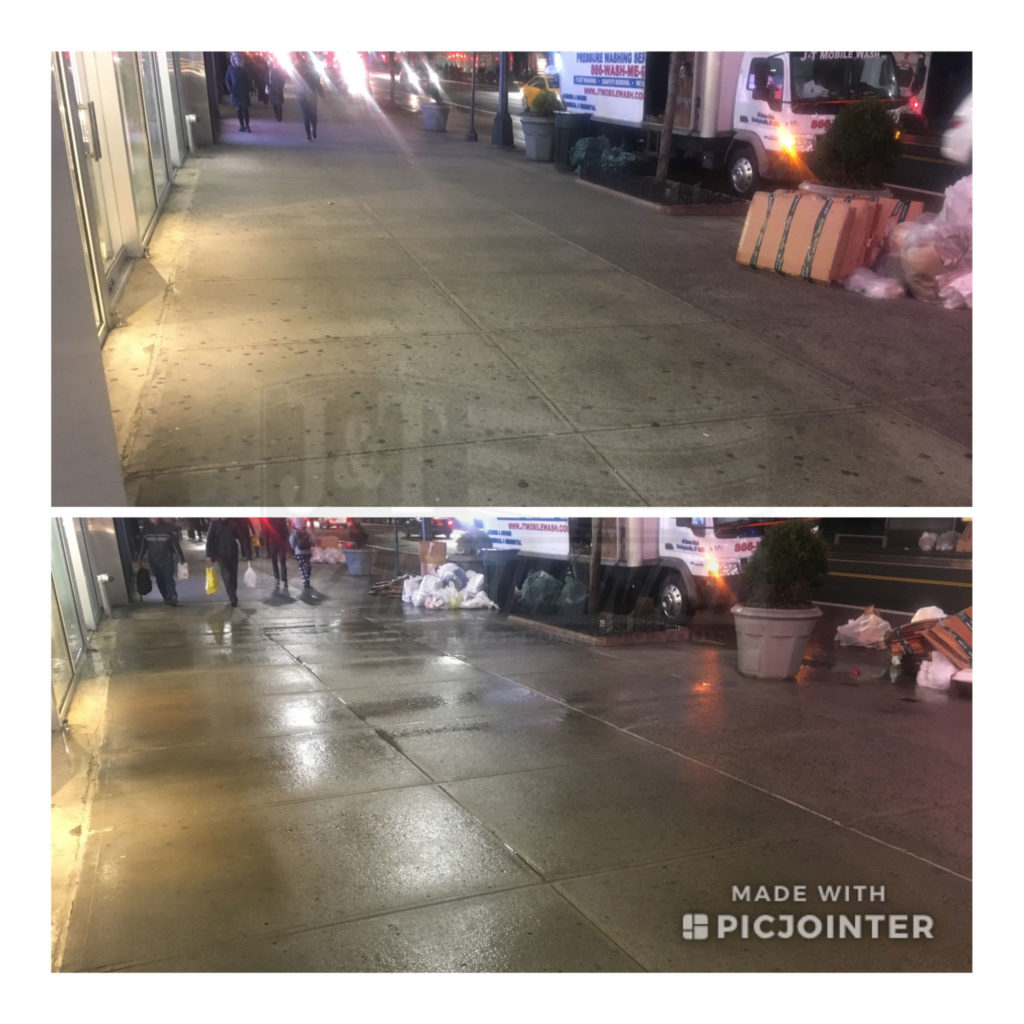 Secure A Professional First Impression
Your business only has one opportunity to make a professional and positive first impression. J&T Mobile Wash is proud to offer commercial concrete cleaning services that can help your property get it right the first time whether it's a one time cleaning or you're enrolled in one of our maintenance plans.
Our Commercial Concrete Cleaning Services
Sidewalks, walkways, and parking lots are often overlooked. However, their state of cleanliness can impact the image of your business as a whole. The team at J&T Mobile Wash removes gum, oil stains, grease, dirt, and other matter to ensure that every inch of your property reflects the professional image you desire. All of our pressure washing machines are self contained and create water as hot as 200 degrees! Our environmentally-friendly cleaning detergents will achieve the results you expect without making a negative impact on the surrounding ecosystem, and we only use top-of-the-line equipment to meet the needs of our customers.
[divider]
As "the wash that comes to you," we pride ourselves in offering a convenient, efficient, and effective service that will make your business look clean-cut and project professionalism without interrupting your workflow. Our technicians come to each worksite armed with the equipment, detergents, and expertise that it takes to meet the tailored needs of your property.