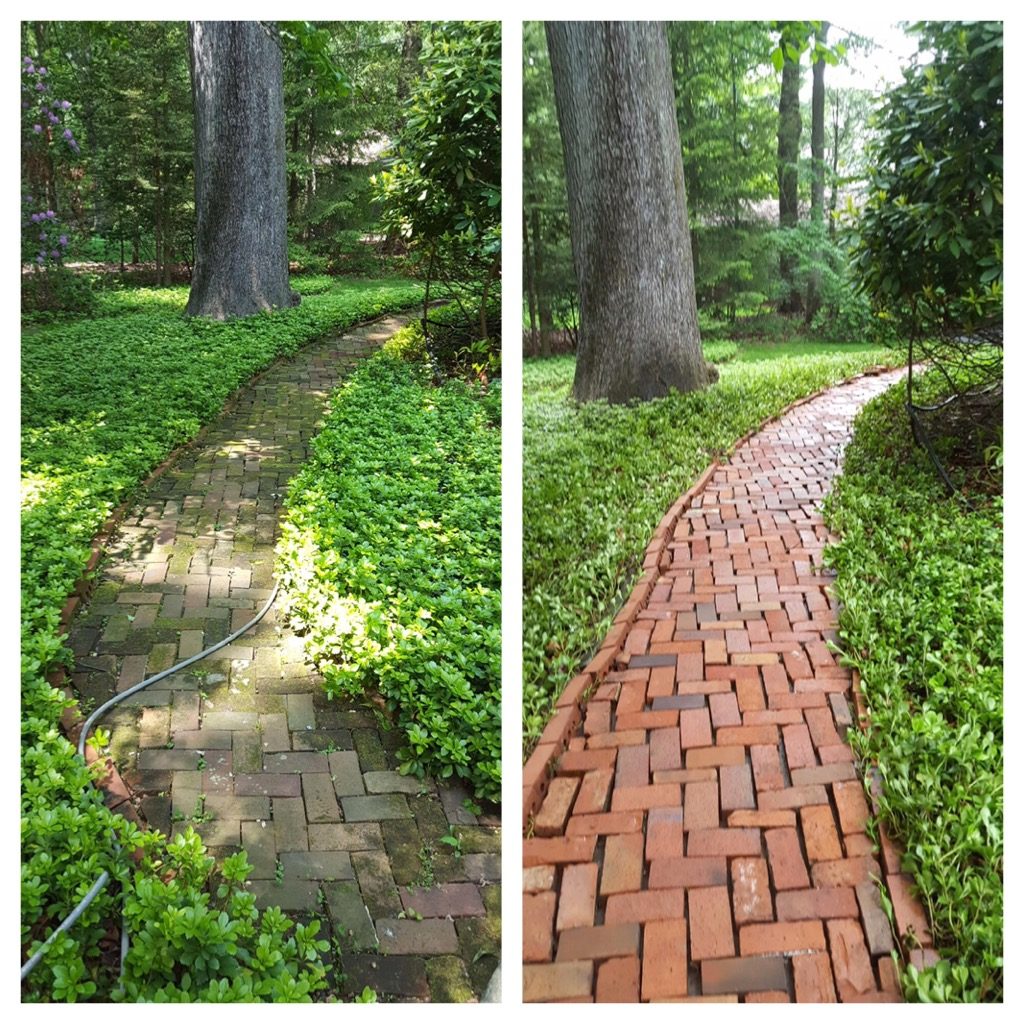 WE ONLY PROVIDE THIS SERVICE IN THE HUDSON VALLEY.
You work very hard to make your home beautiful by having brick pavers, bluestone or flagstone installed as walkways and or patios. As beautiful as they are, they still require maintenance. J&T Mobile Wash can rejuvenate those walkways and patios that become dirty over the years as well as removing the pesky weeds and moss from the joints.
We apply our commercial grade environmentally friendly detergent to the pavers which will help emulsify the dirt and organic staining. We then pressure wash them utilizing our state of the art surface cleaning machines with 200 degree water. Once this is done we methodically clean out every single joint to remove all weeds and moss as well as all of the old joint sand.
After a final rinse we allow the area cleaned to dry completely for 24-72 hours. Once dry, we will install all new polymeric paver joint sand. This type of sand has a natural locking system to keep all of your pavers locked into their positions and helps to keep weeds and moss from re-growing.
J&T Mobile Wash also offers the option of sealing your pavers. We utilize a water based sealer that can give a natural look or a super wet look which is NOT slippery. Sealer protection is definitely a plus if you do a lot of outdoor entertaining.