Building Cleaning / Power Washing for NYC and the Hudson Valley.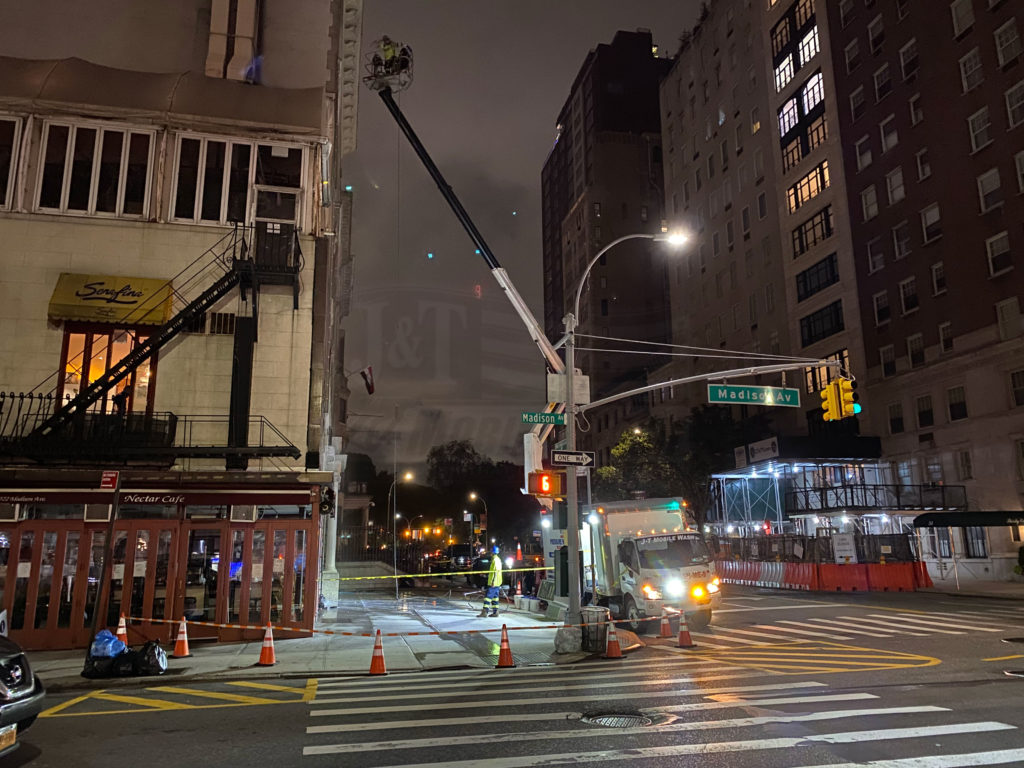 Help Your Business Put its Best Foot Forward
The team at J&T Mobile Wash doesn't believe in "bandaid solutions." So when we pressure wash your building's exterior, we strive to permanently remove eyesores and problem areas. As the region's best commercial pressure washing service, tap into the best elements – environmentally responsible detergents, the proper equipment, and extensive training – to ensure that our customers receive the strongest results possible.
Our pressure washing services remove virtually any imperfection on your vinyl, stucco, EIFS, brick, limestone, brownstone, marble, travertine or any other type of surface your building may have. We eliminate dirt, dust, pollen, water and emission stains and any other debris that sticks to a structure's exterior. We are also specialized to remove those black streaks that affect many buildings. This signifies a mold or mildew infestation, and our team is equipped with the resources and expertise to remove that growth. The J&T Mobile Wash team relies on a SOFT WASH approach to guarantee top-notch results without exposing your building to any unnecessary risk.
---
It's important for a commercial property to project a professional image. We'll help you attain that positive first impression and secure the long life of your building. Call today to get your solution from J&T Mobile Wash, "the wash that comes to you."